In June I published 16 articles for the below topics:
Web Development (12)
Content Creation (2)
Reflections (2)
The main focus of this month was Discovery Phase and Content Creation.
Discovery Phase: Discovery is the first phase in a web development project during which the initial research on the project feasibility is carried out and all the user requirements are gathered. I have been curating a bunch of websites that I like and also been looking at features I want to incorporate. For now these features are put in my To-do list. But I intend to be using Pivotal Tracker to track the progress of the development and deployment of these features. Pivotal Tracker is an agile development workflow tracker. Once I have my feature list on this tool, I will tell you all about it.
Content Creation: Content is very key to my website. Unlike the previous versions of my website which focussed on static content, this time my primary focus was on content that would draw in users. I had set my bar at 300 website visitors per month. So did I get there? Read on to find out more.
How Many Views in June?
WordPress stats say that my website had over 246 visitors in the month of June with 356 views. So I was 54 visitors short of my goal… but sometimes we need to aim at the sky to land on the coconut tree.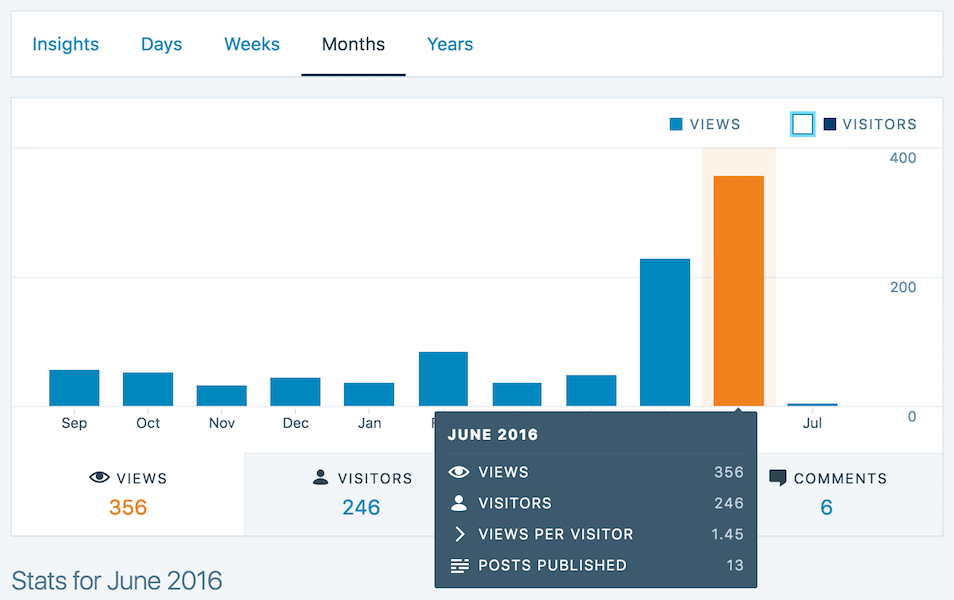 But most noteworthy was the surprising May stats with 96 visitors and 225 views. That does seem like quite a lot of visitors/views for the 3 posts I published. But I am guessing that most of them came from friends who were curious to find out what I was doing with my website. And many of them highlighted that my new website looked "rubbish" compared to its predecessor. Sorry folks, it is still in its ugly duckling phase; be patient!
What were my Most Visited Pages?
I have used Google Analytics to gather statistics about my website.

As you can see the 3 most visited pages were:
EU Referendum: Brexit Wins. What Next? posted on 24th June
Three Steps to Choosing a Blog Topic posted on 4th June

You can see that there has been a hike in the page views on 4th and 24th June when these articles were posted. If I had to take a guess behind the reason of this "popularity", I would say it was because of:
a) Writing about a very relevant and current topic on 24th June when the EU results came out (and it was well shared on Social Media too) (EU Referendum – What Next article)
b) Having my photo up as the featured image (Choosing a Blog Topic)
Also, you can see the page views dwindle down in the last week of June. This was the period where I held back from posting anything and you can see an immediate impact on website visits.
Who are my Visitors?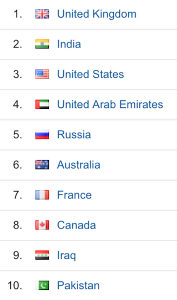 Most of my visitors are from UK (where I reside), India (where I was born) and USA (where most of my dearest friends reside). While some unexpected countries on the list were Russia, Iraq and Pakistan which are at positions 5, 9 and 10. I am really glad to see I have quite a variety of website visitors spanning across 4 continents.
I had very few comments on my posts, 3 to be honest. That was 2 from unknown people and 1 from a colleague. So interaction needs improvement. A lot of the website visitors seem to be shy or not actually interested in the topic.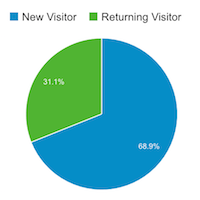 Based on Google Analytics, my website has 68.9% of returning visitors which is a good thing. It means I have quite a bit of loyal following. Thanks to you guys! 🙂
But this also means my website is not getting enough publicity, which is OK for now as it is still a work in progress. I have not been doing anything major for publicity either.
What are the Top Sources of Traffic to my Website?
The top traffic source in June was Social Media. I had only used Social Media to share my posts. I have not used any ads or campaigns for my website. So there were no surprises there.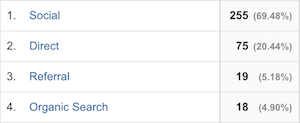 I am little curious about those referrals. Although, I am pleased that I am getting some referrals. 🙂

Facebook
As expected most of my traffic came through Facebook – 86.27%. That is where I have been religiously posting my website updates.
Twitter
Twitter also brought in some traffic with the most engaging tweets being:
The CMS Showdown: Drupal vs Joomla vs WordPress posted on 6th June & brought in 3 visitors
EU Referendum : Should I Stay or Should I Go? posted on 23rd June & brought in 4 visitors
EU Referendum: Brexit Wins. What Next?

 posted on 24th June & brought in 4 visitors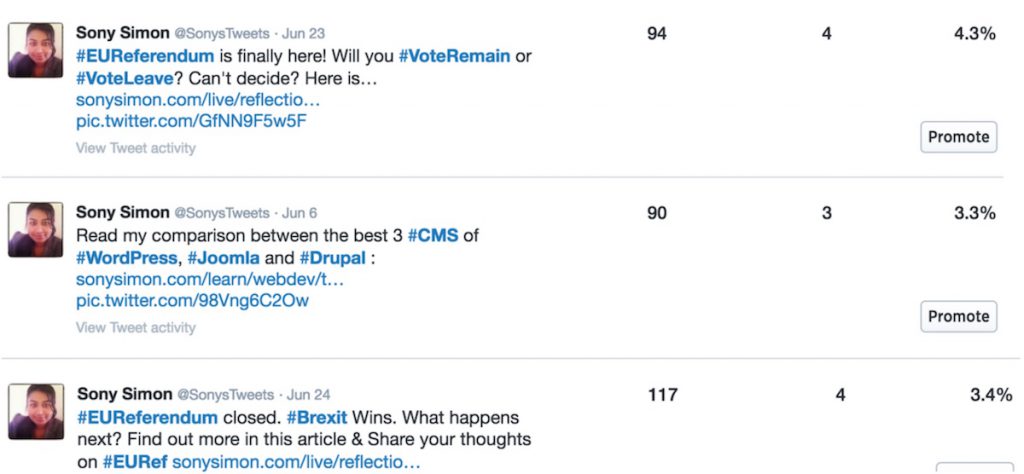 Using current and popular hashtags was one of the key reasons for attracting visitors to my website. There are also a couple of tweets that were viewed by a lot of people but the engagement was poor in comparison to the above tweets (i.e. less than 3 visits to my website).
The CMS Showdown: Drupal vs Joomla vs WordPress

This was one of the articles I spent more time planning and writing. This required setting up 3 different CMS platforms and testing out each one of them so I can give my audience an honest comparison between the three.
WordPress Web Host Recommendations

Probably, this was another article I had spent a considerable amount of time researching and writing about. Further more, I had an enticing offer which gave my visitors an opportunity to setup a new WordPress website with a new domain name for just £4.80.
Google+
Google+ was the surprise.  Because I am sorting out a custom URL issue, I had not been sharing much on Google+ yet. Probably once that is done, I will start sharing regularly on Google+ too.
Five Key Lessons from June
Publish articles regularly (at least 1 article every 3 days, ideally an article a day)
Write frequently about current and relevant content (in addition to my niche topics)
Write posts that solves a problem (e.g anxiety about Brexit or starting a new blog)
Use #hashtags on social media (specifically for the benefit of Twitter as a Traffic Source)
Use my photos on my website (that garnered 130 page views in a single day)
BONUS LESSON
I used a web-based application called Asana to manage my editorial tasks and publishing calendar and found it to be one of the most important tool during my content creation process. If you are interested in knowing more about this tool, let me know in the comments below.
What's in store for July?
In July, I will be focussing on the technical side of web development. I also intend to start a new series about New Year Resolutions and Goal Setting. I think I will call this category Goal Getting.
Let me know in the comments below what else I can use to improve my website.