And here I am back with the next set of TV series I am eagerly waiting for this fall. You can read the first part of this post here.
#6 – MacGyver (NEW)
MacGyver is a reboot of the 1985–1992 ABC series of the same name. In this reimagining of the classic series, 20-something Angus MacGyver creates a clandestine organisation within the US government where he uses his extraordinary talent for unconventional problem solving and vast scientific knowledge to save lives. Joining him are CIA agent Jack Dalton, an ex-field agent Patricia Thornton and Riley Davis, an unpredictable computer hacker. Check out this awesome trailer.
The new TV series' premiere will air on Friday, 23rd September at 20:00 EST on CBS. I have not seen any updates on if/when it will air in the UK. 🙁
#7 – 48 Hours
48 hours is an American documentary/news magazine television series that will be airing its 30th season this fall. This series will continue to air on CBS during the Crimetime Saturday block at 22:00 EST. Season 30 premiere will be aired on Saturday, 24th September.
I was introduced to this show during my vacation in the US during last Christmas holidays. When I got back to the UK, I got caught up with some of the episodes on the CBS website. If you like watching crime thrillers, then I am sure you will like this documentary about real-life crimes.
#8 – Quantico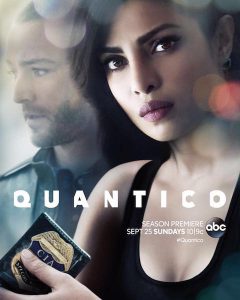 Quantico is an American television thriller series which premiered on ABC on last fall. Priyanka Chopra plays the role of Alex Parrish who in Season 1 just finished FBI academy and was offered to join the CIA. The second season will focus on Alex's recruitment and training at the CIA. The season 2 premiere will air on Sunday, 25th September at 22:00 EST on ABC. Quantico will also be returning to Alibi in the UK. But I do not have any dates and rumours have it that it may only next year.
It is no secret that I love Priyanka Chopra, an Indian actress and the winner of the Miss World 2000 pageant. I enjoyed the fast-paced first season with so many twists and turns. Priyanka Chopra also won the Favourite Actress in a New TV Series at the 2016 People's Choice Awards.
#9 – Criminal Minds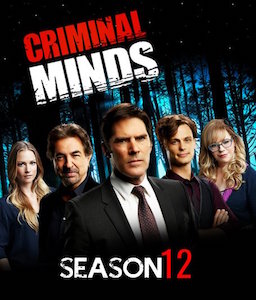 Criminal Minds is a police procedural crime drama television series and is set primarily at the FBI's Behavioral Analysis Unit (BAU) based in Quantico, Virginia. The season premiere will be aired on Wednesday, 28th September at 21:00 EST on CBS. It will be airing in the UK on Sky Living in October. I do not have any confirmed dates, though.
I like how this procedure drama is quite unique, in that it focuses on the profiling of the criminal rather than the crime itself.
#10 – </scorpion>
Scorpion is an action drama loosely based on the life of computer expert Walter O'Brien. In the series, O'Brien and his friends help each other to solve complex global problems and save lives. The season 3 premiere will air on Monday, 3rd October at 21:00 EST on CBS. The show will also be back on ITV2 this fall, but there are no confirmed dates yet.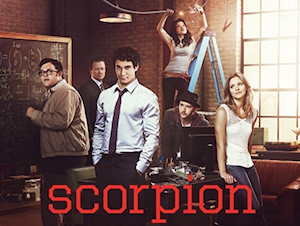 Walter O'Brien and his team of genius outcasts are recruited by federal agent Cabe Gallo of the U.S. Department of Homeland Security to form Scorpion, said to be the last line of defence against complex, high-tech threats around the globe.
---
So now your turn. What are the TV shows you are excitedly waiting for this fall?