It is September and it is finally time for the Fall PremieresA premiere is the first episode of a new season of a television show. In the US, many premieres are aired in the fall (Sep/Oct). of TV shows in the US. And here are the 10 shows that I am excitedly waiting for in the order of the dates their season premieres will be aired in the US.
#1 – Lucifer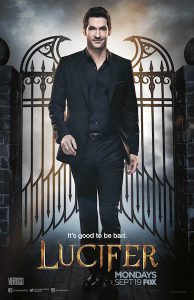 Lucifer is an American fantasy police procedural comedy-drama television series developed by Tom Kapinos that premiered on Fox earlier this year. And now it is back for Season. The premiere will air on Monday, 19th September at 21:00 EST on Fox. The show will continue on its Monday spot on Fox. In the UK, the second season premiere will be available on Amazon Prime Video on 20th Sep – yes, less than 24 hours after its US premiere! The next episode will be made available on 4th Oct and all subsequent episodes will be made available to UK Amazon Prime subscribers every Tuesday, in line with breaks and hiatuses in the US.
I am not a big fan of fantasy. Probably, I am the only one in the UK who hasn't watched the Harry Potter movies. But this show with its procedural drama format and comedy element makes it more enjoyable for me to watch.
This show focuses on Lucifer Morningstar (a.k.a the Lord of Hell) takes a vacation in Los Angeles. He runs a piano bar called Lux. Lucifer becomes involved with the LAPD when he takes it upon himself to assist Detective Chloe Decker in finding the one responsible so that he can "punish them". Amenadiel is Lucifer's brother and another fallen angel, who arrives in Los Angeles to encourage Lucifer to go back to Hell. According to the official description for the upcoming season, Lucifer and Amenadiel will team-up to find the mother of the devil – Charlotte.
My Rating:
#2 – NCIS
NCIS is a police procedural television series, revolving around a fictional team of special agents from the Naval Criminal Investigative Service, which investigates crimes involving the U.S. Navy and Marine Corps. With Michael Weatherly (who plays Tony DiNozzo – my favourite character in the show) leaving the show, there are going to be big changes ahead for Season 14 of this show. The show is adding three series regulars: Wilmer Valderrama, Jennifer Esposito and Duane Henry.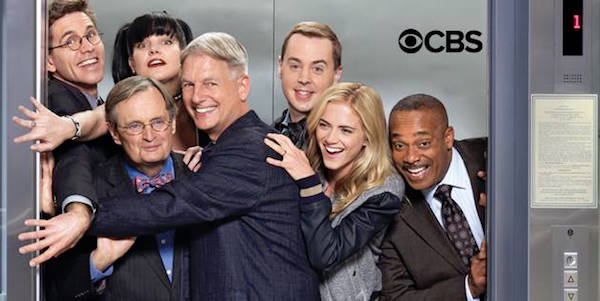 The season premiere will be aired on Tuesday, 20th September at 20:00 EST on CBS. The show will continue to air on its Tuesday 20:00 EST spot on CBS. In the UK, Season 14 will premiere next year (possibly January 2017) on Fox UK. I have no confirmed dates yet.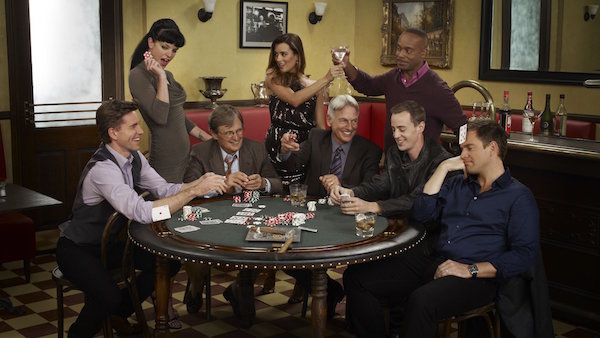 I still remember how I started watching NCIS after someone recommended the show to me on Twitter. I immediately fell in love with the boss aka Gibbs (Mark Harmon), Tony DiNozzo (Michael Weatherly) and Caitlin Todd (Sasha Alexander). In Season 3, Ziva David (Cote de Pablo) joined as Caitlin's replacement, adding more drama and humour to the show. The series finished its tenth season as the most-watched television series in the U.S. during the 2012–13 TV season. But then in Season 11, Cote de Pablo (a.k.a  Ziva in the show) left and my interest in it waned. Now Michael Weatherly is also off the show. But I think with the reboot, I want to give this once-favourite show another shot.
My Rating:
#3 – Bull (NEW)
And if you read the above about NCIS and are saddened by Michael Weatherly leaving the series, here is something that will put a smile back on your face. Michael Weatherly is back as Dr Jason Bull, a psychologist and a trial consultant, on the new TV show – Bull. The show is based on the early days of talk show host Phil McGraw and is created by Dr McGraw and Paul Attanasio (House-fame). I think am gonna love this one! Check out this trailer.
Bull will be airing the premiere on the same day as NCIS on Tuesday, 20th September at 21:00 EST on CBS. Bull will continue its spot right after NCIS on CBS.
#4 – Law & Order: Special Victims Unit
Law & Order: SVU is a police procedural, legal and crime drama TV series set in New York City. In the style of the original Law & Order, episodes are often "ripped from the headlines" or loosely based on real crimes that have received media attention. The premiere of Season 18 will be aired on Wednesday, 21st September at 21:00 EST on NBC. The series will continue to air on Wednesday on NBC. In the UK, it will be aired on Universal Channel every Sundays at 22:00 GMT/BST from 16th Oct onwards.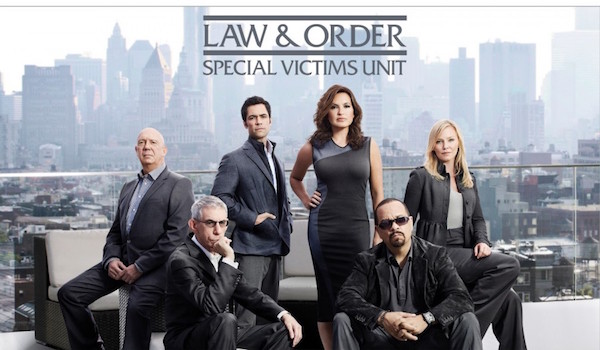 This is the current longest running scripted non-animated U.S. primetime TV series since the cancellation of the original Law & Order in 2010 and is the fifth-longest running scripted U.S. primetime TV series on a major broadcast network.
There is no better way to describe the show than the opening narration by Steven Zirnkilton:
In the criminal justice system, sexually based offences are considered especially heinous. In New York City, the dedicated detectives who investigate these vicious felonies are members of an elite squad known as the Special Victims Unit. These are their stories.
#5 – How to Get Away with Murder?
How to Get Away with Murder is a legal drama thriller television series. The show was named Television Program of the Year by the American Film Institute and won Outstanding Drama Series at the Image Awards and GLAAD Awards. For her portrayal, Viola Davis who plays Annalise Keating has received critical acclaim; she became the first African-American woman to win an Emmy Award for Outstanding Lead Actress in a Drama Series, also winning two SAG Awards for Outstanding Performance in a Drama Series, and the Image Award for Outstanding Actress in a Drama Series.
This TV series is back for a 3rd season with its premiere airing on Thursday, 22nd September at 22:00 EST on ABC. HTGAWM will continue airing on its Thursday spot on ABC. In the UK, the show will continue on Universal Channel and I am guessing will be picked up in October. But I don't have any dates yet.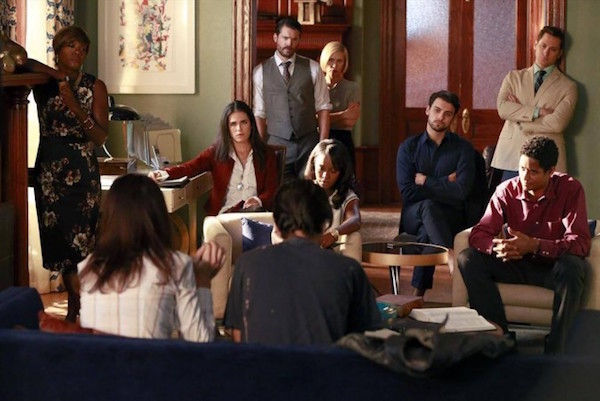 Annalise Keating, law professor and criminal defence attorney at Middleton University, selects five students to intern at her firm: Wes Gibbins, Connor Walsh, Michaela Pratt, Asher Millstone, and Laurel Castillo—along with Annalise's employees Frank Delfino and Bonnie Winterbottom, an associate lawyer.
The first season explored two murders through flashbacks: Lila Stangard, mistress of Annalise's husband Sam Keating and a student at Middleton; and then Sam Keating. In the second season, the focus was on one of Annalise's case of the Caleb and Catherine Hapstall, and their alleged involvement in the death of their adoptive parents. A parallel arc was Wes' investigation around his mother's suicide ten years ago.
This is by far the most exciting nail-biting crime thriller I had watched last season.
My Rating:
---
Ok… so this post has gotten really long. So hang on with me and I will share 5 more of my favourites in the next post.
So now your turn. What are the TV shows you are excitedly waiting for this fall?