One of my favourite WordPress themes is Sahifa. This theme is available on ThemeForest for just $59.  In this article, I will list down my top 10 favourite features of each of these Themes.
I used this theme as an example when I was explaining about the Magazine Style Website. This is an excellent theme if you are writing a blog concentrating on various blog topics or for a news or magazine style website. Here are my top 10 favourite features of this theme.
1. Custom Categories
In this theme, you can customise your categories as you want with custom layout, sidebar, logo, background, colour and header. In the images, you can see that the Videos category page has a different Video's icon. Category colour for Videos and Fashion are shown as green and purple respectively.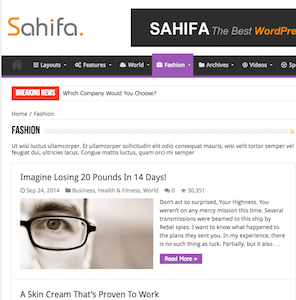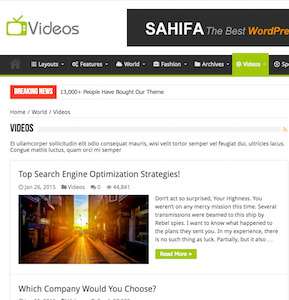 2. Interactive Content
This theme has introduced very simple interactive elements in the home page like slides and interactive cards. I have included some videos that can show this in action.
3. Multiple Layouts and Page Builder
This theme comes with a bunch of block layouts and a page builder which you can use to customise your pages. Check out this gallery of various layouts on Sahifa.
4. Responsive Tabs and Toggles
This theme also comes with a bunch of shortcodes. A shortcode is a WordPress-specific code that lets you do nifty things with very little effort like a shortcut. In this theme, there are shortcodes that can be used to display a range of interactive tabs and toggles. These can be displayed vertically or horizontally. This video shows you some of those interactive tabs and toggles.
5. Text Formatting
This theme also uses shortcodes for various text formatting. You can display content in multiple columns using the columns shortcode. This can be used for displaying text as shown in the image below, but also to display other elements like pictures, videos or a combination or different elements.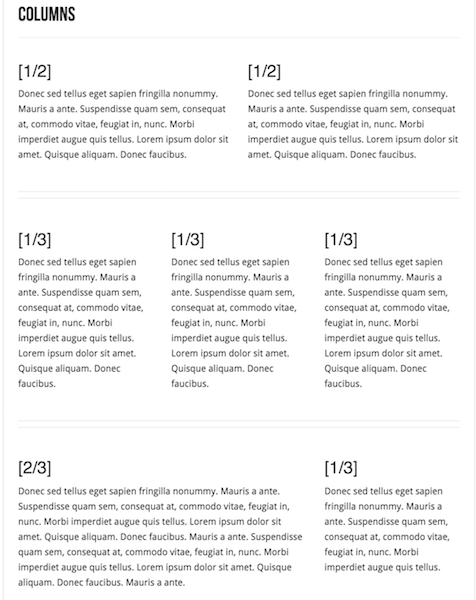 Other text formatting features I liked are Drop Caps and Tool Tip text (check 00:37 on the above video). It also has a very unique and colourful list icons and text highlights.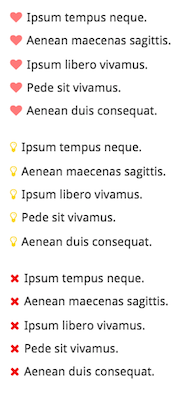 6. Popular Posts
This theme comes with an inbuilt feature to capture and display the number of views on each of the posts. This can be used to simply display the number of views on the website or retrieve the most popular posts based on views.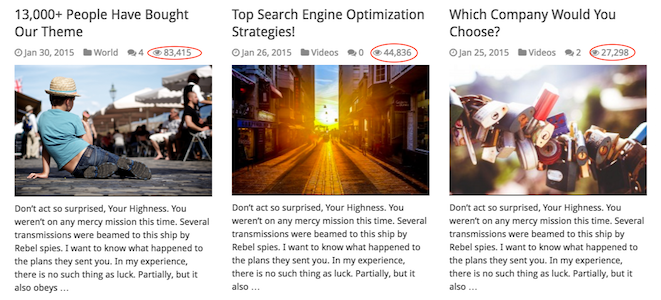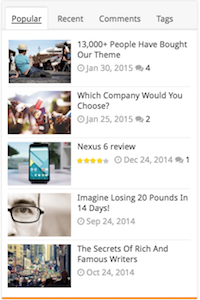 7. Live Search
Live search is another awesome feature in this theme. On the search bar, as you type the words, the search query will run behind the scenes and bring back results immediately. This video will show you how neat this feature is.
8. Navigation or Menu
MegaMenu Menu Builder Plugin is my favourite plugin that comes with this theme. It is a powerful, responsive, and user-oriented WordPress menu plugin with a dedicated, intuitive menu builder. It gives you complete control at designing and customising your menu exactly the way you want. Check out some of these cool menus. You can display some of the sub-categories and sneak previews of your featured articles.


9. Social Media Counter
This theme also comes with the Arqam Social Counter Plugin. This is another of my favourite plugins. It grabs the latest counts of your fans/followers etc from your Social Networks and displays them on your Blog. This is the perfect solution to encourage more users to join your network. It can even some colour to your page.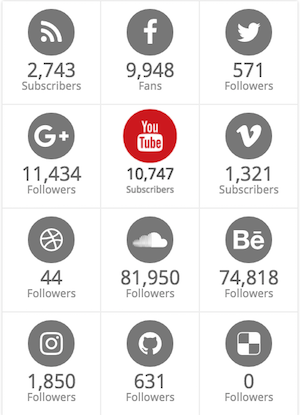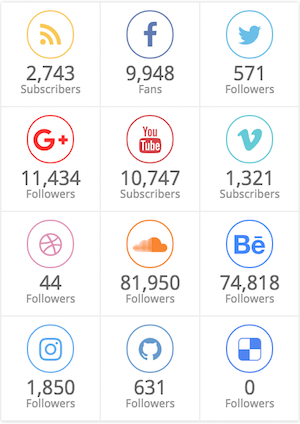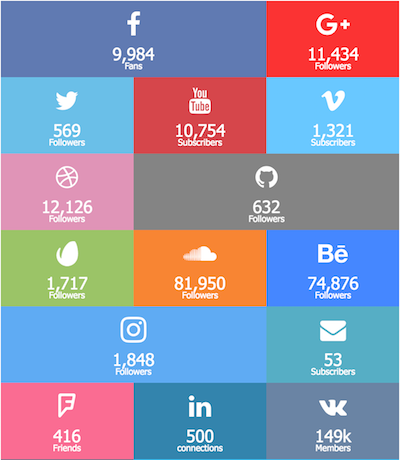 10. Reviews and Ratings
Another useful plugin that comes with this theme is Taqyeem Reviewing and Rating Plugin. It can add ratings to any review articles your write. The rating method can be customised to your needs. So you can choose a 5-star rating method or go for a points-based system or even show percentages.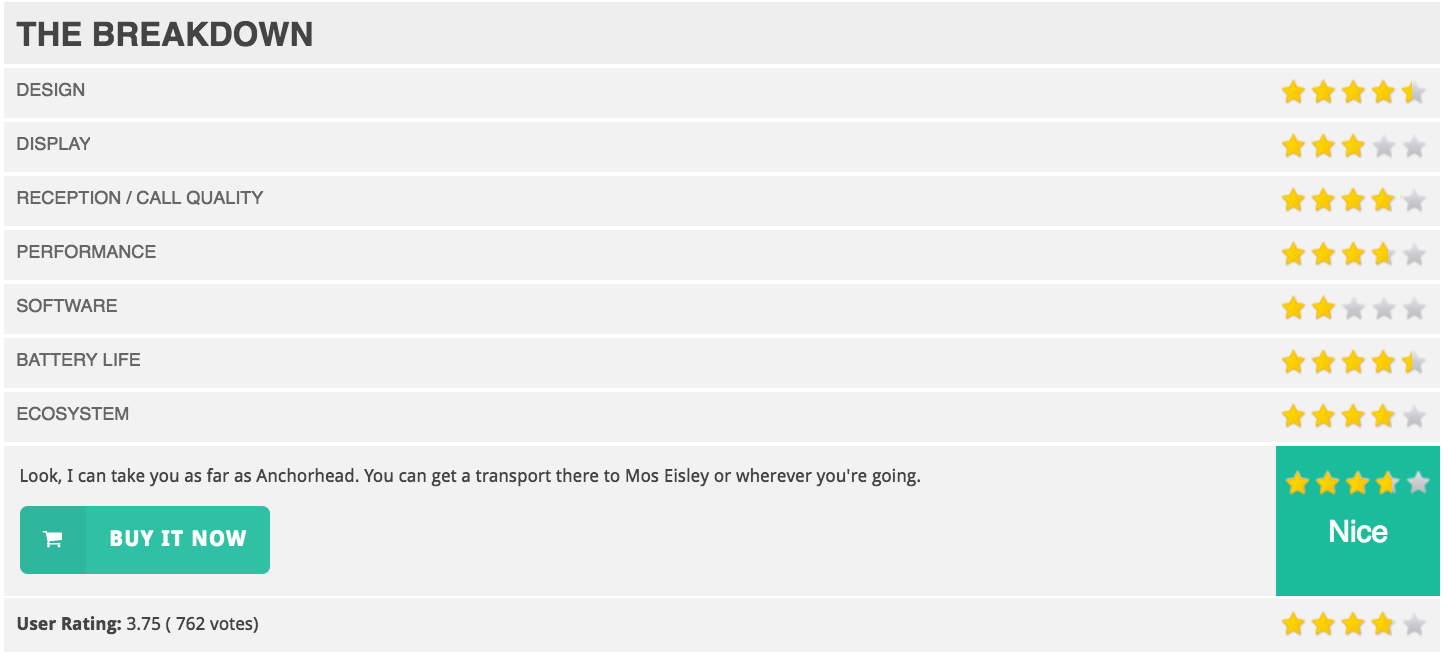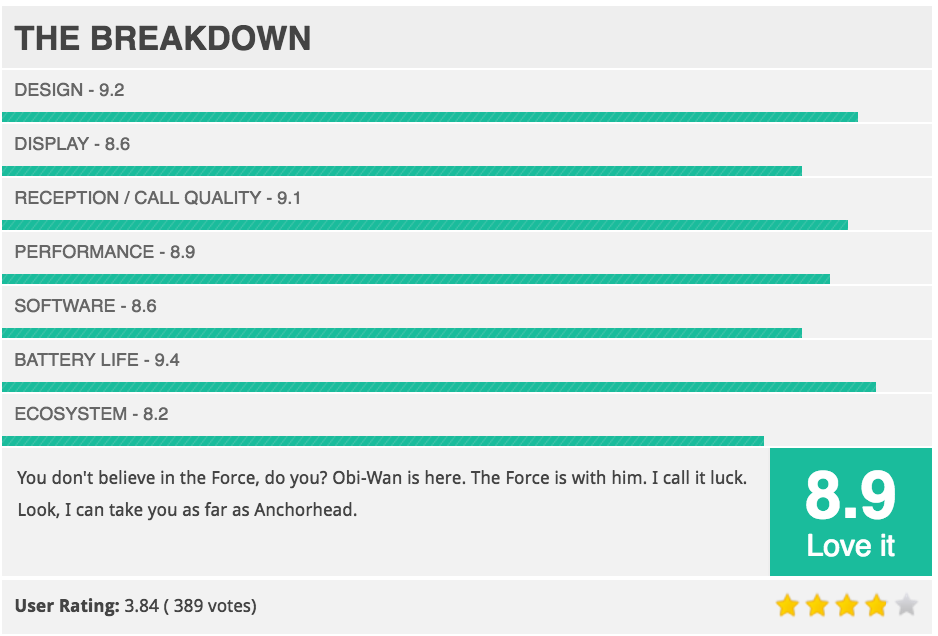 Get Sahifa
If you liked this theme, don't forget to get it at Theme Forest. If you have a friend who might like this theme for their WordPress website or blog, please do share with them too.