When it comes to page headers there are sooo many creative options to choose from. I have been researching some of the unique headers over the last couple of months and here are my favourite picks.
In part 1 of this series of articles I will tell you more about Hero Headers.
#1 Hero Header
When it comes to One Page Websites, the header makes a big impact. That is why a Hero Header comes highly recommended for these types of websites. A hero header is an oversized display with a visual, text and/or navigation elements usually placed at the top of a web page. An example of a WordPress theme using a hero header is  Sector shown below.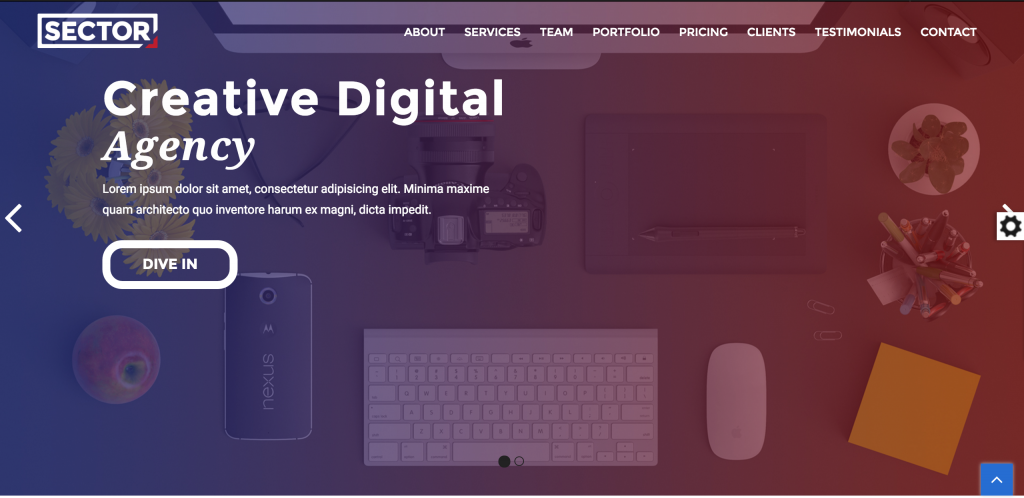 Top Ten Tips for the Best Hero Header
Use a visually appealing and relevant hero image.
Hero images must be high-resolution and have a 16:9 aspect ratio.
Use contrasting colours for the image and text. If you use a colourful image, use white or black for the text. But if a black and white image is used, use a single bold colour for all the  logo, text and other elements.
Include your corporate logo or brand mark, preferably in the top-left corner. Keep this in either all white or black so that it does not compete with the colours on the hero image.
Use neutral colours like white or black for the title, but the font must be large and bold.
Use neutral colours and smaller font sizes for all the other texts, except the titles.
Ensure that the text on the hero header does not cover vital parts of the hero image (e.g. faces of peoples).
Use ghost buttons with no fill and simple outlines.
Apply tints or fades on the hero image to make the text pop off the image.
Make sure the hero header works as expected on a smaller screen (e.g. on mobile devices). This can be achieved by resizing or replaced the hero images and other elements.
Here is another example of a website that uses a hero header – Paypal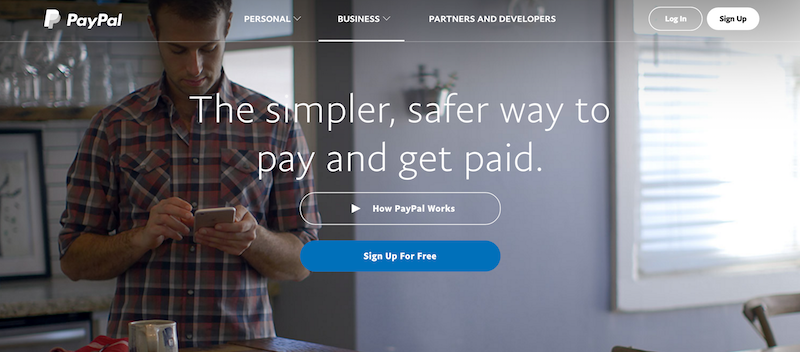 If you enjoyed this article and found this useful, I am sure you will also enjoy my article about One Page Websites. You can also read my other articles on designing a website here.