I have come to the final two – and the most difficult ones – of my daily routine. So far I wrote about
Now these two are the ones I have been struggling with.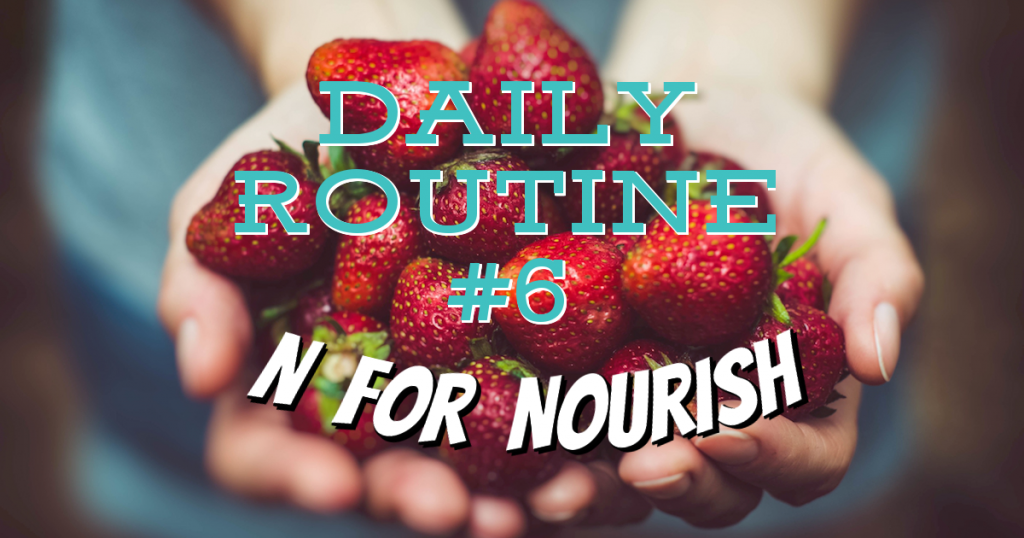 Routine #6 – Nourish
Staying healthy is one of those areas I struggle a lot with. I love my body, I love food far more – especially the oily cheesy starchy fattening ones! 😉 Having tried a few diets, I find them difficult to sustain. I find them too restrictive. 🙁 So instead now I am building simple healthy eating habits into my lifestyle – just baby steps.
I recently purchased Juice Plus+ Boosters. And I should say the advice that comes with it is very helpful. I have just been taking baby steps with support from my Juice Plus+ mentor. And thanks to my Dr Mum, I never am at loss for motivation. Some healthy improvements over the last quarter included:
Reduction of caffeine intake to one cappuccino per day. (Don't have the heart to give it up altogether yet)
Replaced dairy with unsweetened almond milk (and survived!)
Included omega-3 rich fish 2-3 times a week
Replaced mid-meal craving for starch with Avocado
Swapped out white rice for brown rice (and now working on reducing quantity)
Replaced my chocolate bars with healthy veggie and fruit milkshakes
Drinking 2l of water each day (been at it for some time now)
On a positive note, none of those changes has affected my energy levels. This shows I am in the right direction.
We eat out frequently which doesn't help at all. So that is something I am currently working on.
Currently, my daily routine involves planning and adjusting my meals on MyFitnessPal. Then at the end of the day, I do a calorie tally.
I have been using MyFitnessPal for over 20 months now. But my longest streakNumber of days I have continuously updated MyFitnessPal is only 18 days. 🙁 But watching friends with 800+ days streaks gives me motivation. I have now lost 10 lbs. Last year though I was down by almost 18 lbs. Thanks to married bliss have managed to gain a few pounds back. Like everything else… Baby steps!
Like everything else… Baby steps!
Now your turn:
I will be back with the last of my Daily Routines. Another difficult one. So stay tuned.